Prevention and maintenance, Tips and advice
Preparing your boom lift and scissor lift for vacations
Vacations are just around the corner, and you're starting to prepare for your departure? Preparing your aerial lift equipment for some much-deserved time off could be worth more than you think!
Preparing your lifting equipment allows you to pick up where you left off without any unforeseen problems, to work efficiently and safely. Here are a few important points to consider before packing up your aerial lift equipment for vacations.
Battery maintenance
First, just like you, your equipment is on vacation, and it too needs to recharge its batteries. So, it's important to remember to plug in your equipment to ensure the batteries are fully charged when you return. Batteries that are completely discharged will generally be damaged, reducing their efficiency and longevity.
So don't hesitate to leave your equipment on charge during your vacations, as most boom lifts and scissor lifts are now equipped with an intelligent charger. The charger will stop charging once the battery recharge cycle is complete.
Depending on the type of batteries your equipment requires, you may need to check their water level. Lead-acid batteries require special attention when it comes to water levels. The procedure is simple, but necessary. Open the battery caps and fill the battery with distilled water up to the "MAX" line. It's equally important to use distilled water to avoid the build-up of unwanted chemical reactions.
If the machine is used on a day-to-day basis, it's also a good idea to perform this procedure every 2-3 days. Otherwise, once a week is enough to optimize battery life.
Check hydraulic oil
Checking the hydraulic oil level using the dipstick on the tank and topping it up if necessary is also recommended. You can see which oil to use in your machine operator's manual, usually in the document holder.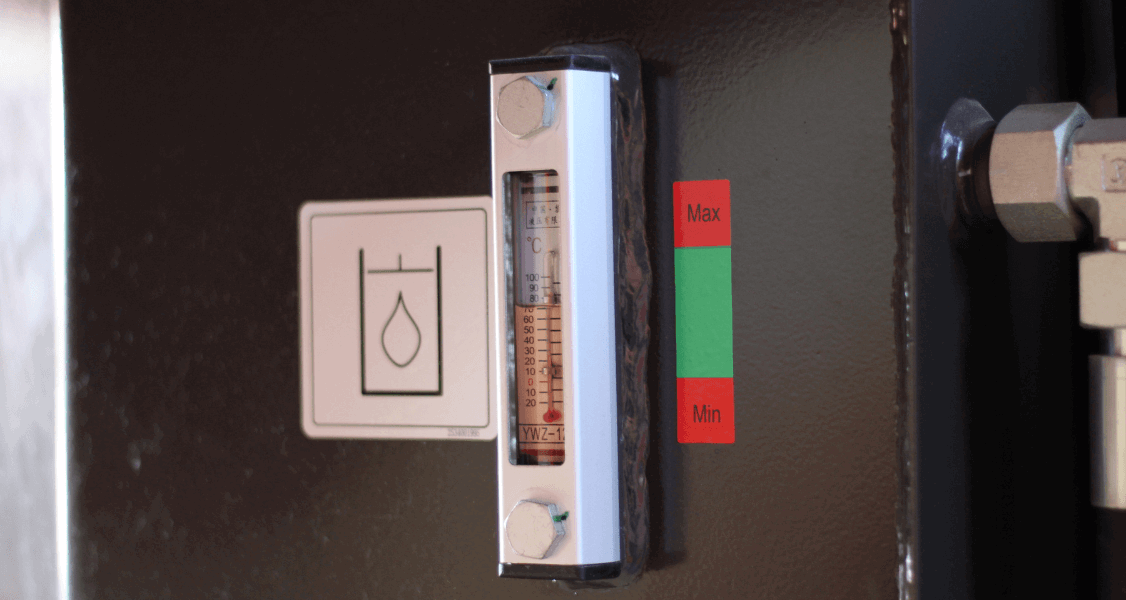 Turn off power
It's essential to turn off power switches and close emergency buttons. This way, your machine can consume no energy in any way, and your batteries will keep their charge.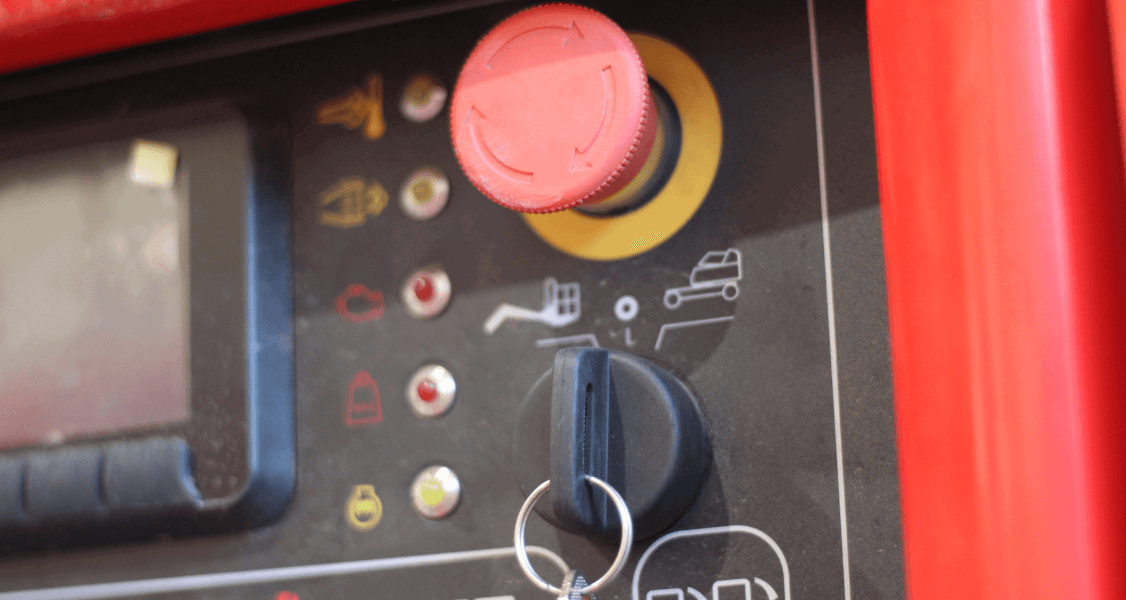 Plan inspections
Finally, you must check the annual mechanical and structural inspection date.
It is important to note that structural inspections must be carried out within the following parameters: 
10 years after the purchase of new equipment
5 years after the first and subsequent inspections
Directly after the purchase of pre-owned equipment
We invite you to contact our team of experts to schedule your next inspection.
Bonus
Check out one of our latest blog posts for 7 tips to protect your construction site from theft. Who knows, maybe this short read will save you a lot of hassle!
Enjoy your vacation!