Prevention and maintenance, Health and safety, Tips and advice
Advice to protect your construction site from theft
Theft on construction sites can cause considerable losses to your business. After the theft, you will have to buy new machinery and replacement tools and also pay your employees while they wait for the new equipment.
It could also mean an increase in your insurance premiums or a decrease in productivity on the job site. This decrease in productivity could lead to delays in the work and even penalties for non-compliance construction deadlines if delays accumulate for too long.
In Canada, the theft of tools and equipment on a construction site represent approximately $46 million per year. Here are our tips to prevent theft on your construction sites and avoid all these logistical and financial worries.
Prevent your employees from stealing work-site equipment
No company is immune from equipment theft on a construction site. Before hiring new employees, make sure they don't have a criminal record. People guilty of theft are more likely to steal again if they have already committed a similar offence.
Create a corporate culture focused on safety. Meet with your employees regularly to raise awareness of safety issues and talk about theft prevention. Also set up an authorization procedure for vehicles, machinery and tools when leaving the construction site. Post a reminder of these procedures in high-traffic areas on the work site.
You can also keep a logbook and record everything that employees borrow or use during the day.
If possible, parking for employees and visitors should be off-site to reduce the risk of theft.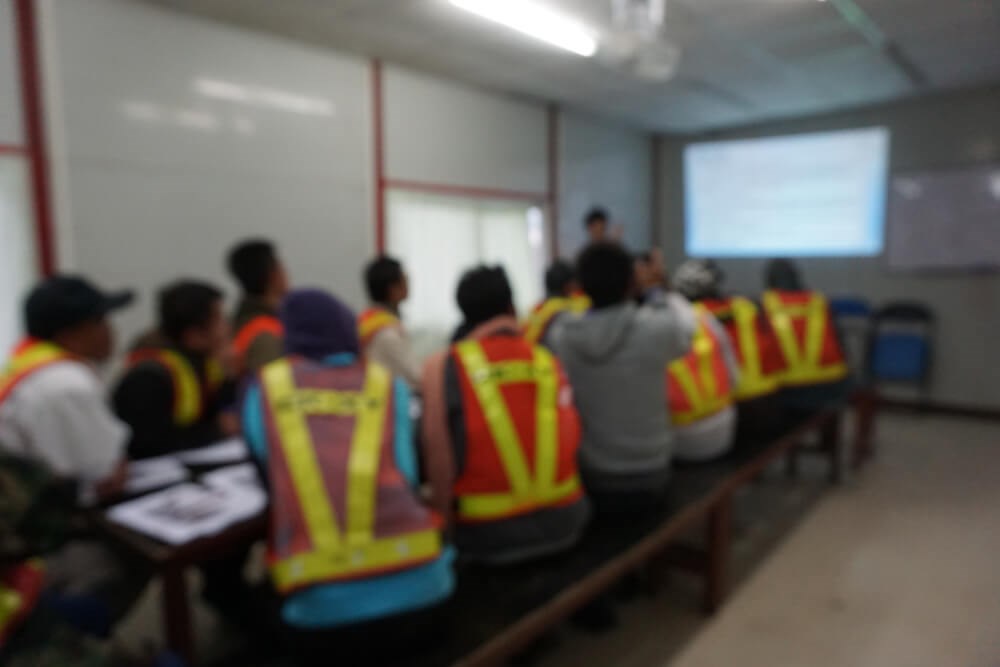 Identify your equipment
Create an inventory of all the equipment you will be using before starting a job. Remember to include:
Product name and description
Brand, model and year of manufacture
Serial number
Date of purchase and a copy of the invoice
A photo and any other details that might help with identification
Add all new equipment to your inventory. In case of theft on your construction site, this inventory will be very useful to you in identifying what was stolen and what you will need to replace. It will also help you report the theft to the police and make a claim to your insurer.
Storing your tools and machinery safely
Good tool organization helps to prevent equipment theft on a construction site. Provide specific areas for tool and machinery storage, away from the street and work site access. Storage tools in lockable boxes or containers on the job site.
To reinforce a safety-conscious corporate culture, entrust security measures and procedure spot checks to individuals or a small group of employees you trust. At the end of each day, these employees can also ensure that all tools are stored in safe locations and that all machinery doors and site offices are locked.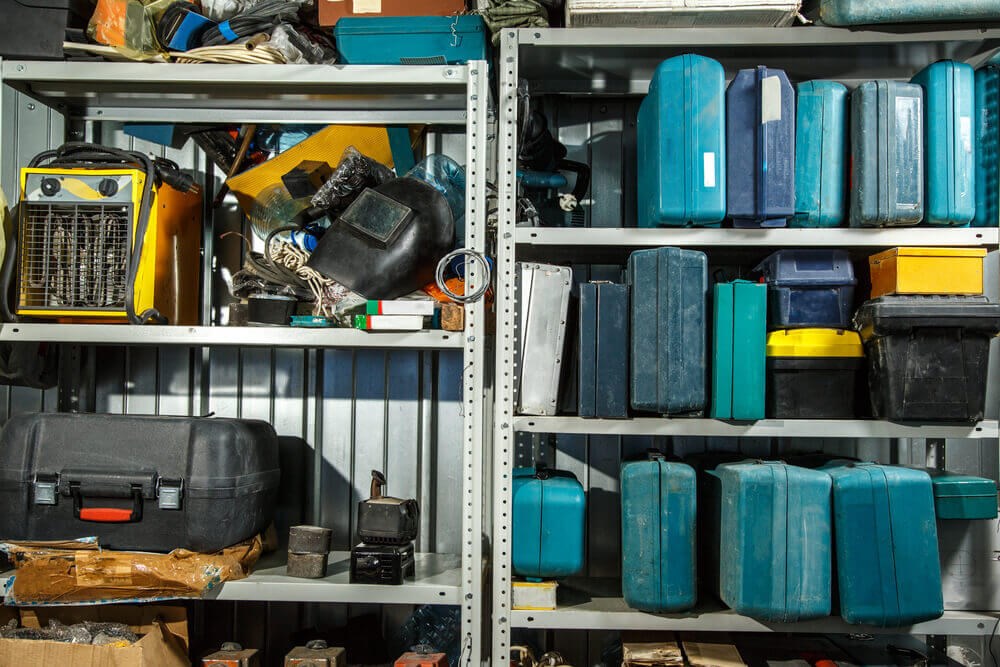 Supplying your construction site with machinery and materials at the right time
Supplying your job site is a major issue so that your employees have everything at their disposal to do the work within deadlines. You might be tempted to have all materials, equipment and machinery on the work site from day one, but the more goods there are, the greater the risk of theft on the construction site.
Avoid supplying your job site with machinery and materials too far in advance and plan deliveries so that you don't receive them before the holidays or on Fridays. Materials delivered on a Friday should ideally be used on the same day to avoid stockpiling before the weekend. Pay special attention to long vacation periods (summer construction holidays, holiday periods, etc.) when no one will be on the construction site for several days.
The best solution is to have your equipment and materials delivered in moderate quantities. For example, you will notice a missing bag of cement on a single pallet than you would not if you had 20 pallets. If you must order all the materials at once, it would be preferable to have them delivered to your warehouse, if you have one, and to supply your job site as needed.
Install security systems to prevent theft
The simplest technique to prevent theft of tools or machinery is to engrave or paint your company's ID on them. For increased security of your machinery, you can also install several types of protection devices: window screens, lock reinforcement plates, interlocks, alarm systems, etc.
The installation of a geofencing device is also an interesting addition to prevent theft on the construction site. This device, installed directly on the machinery, allows you to remotely monitor its position and to delimit the authorized and prohibited zones of the machinery. For example, if your forklift leaves the construction site, you will receive an email or SMS to warn you. You can then stop it remotely or trigger its alarm if it is not allowed to leave the site.
As for the GPS, it will allow you to monitor the position of your machinery outside operating hours and will help the police track your machinery in the case of theft.
Simple and effective tips to prevent equipment theft on your construction site
Here are a few simple and effective tips to protect your construction site from theft:
At the end of the work week or at the end of each work day, unplug the power source and battery and remove the ignition fuse from your equipment.
Leave lifting equipment  stabilizers in place at the end of the work day.
Add motion detector lights that will activate at night if an intruder enters the job site.
Maintain constant lighting on all accesses to the work site. Thieves will be less tempted to enter.
Install surveillance cameras with battery backup that keep recordings off-site. Cameras should be inaccessible to thieves.
Have a security officer watches your construction site during periods when there is no work (evenings, weekends, holidays). They are trained to react appropriately depending on the situation and will ensure a presence on the construction site. They will also check and note any monitoring and safety points that need to be improved.
Install signage to deter thieves, such as signs with the words "Video surveillance".
Properly fence the site and limit the number of entrances and exits to two in total. This will reduce the number of entrances to be controlled during work.
Put the keys to your aerial lift equipment in a safe place that only a few trusted people have access to.
What to do in case of theft on your construction site
If theft on your construction site occurs despite all the precautions you have taken, report it immediately by contacting the police. They will secure the perimeter and attempt to shed some light on what has happened. Then contact your insurer to make your claim.
Cisolift: a team of advisors ready to help you at all times
Do you have any questions? Contact our advisors: they understand the reality on your construction site and will advise you on the best practices to adopt to make your site as secure as possible!