Since 2002, Cisolift has been actively involved in Quebec society in various ways. Our mission: to actively support the community by getting involved, socially or financially, in order to make a difference and help our society.
Social involvement that is highly important to us
Mira Foundation
October 2018
We are involved in a cause that is close to our hearts, that of being able to make a difference in the lives of children. Thus, we have chosen to contribute financially to the acquisition of a Mira dog, whose mission is to help the children of a local elementary school.
The intervention of Satie, a dog from the Mira Foundation, provides comfort and encouragement to children with a different profile from the general population (anxiety disorder, autism, Tourette syndrome, ADHD, oppositional disorder, etc.). In this way, we help them to face the various challenges of school life more easily.
Barely a month after her arrival, beautiful Satie has already made a difference in the hearts and lives of many students of an elementary school in the Drummondville region.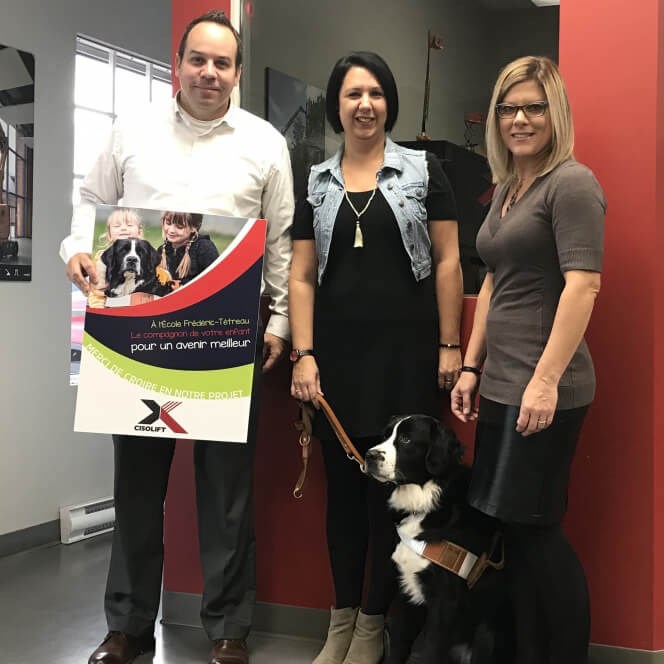 DEK hockey Drummondville
2017 - 2018 season
Cisolift is proud to be the sponsor of the DEK hockey team of Drummondville!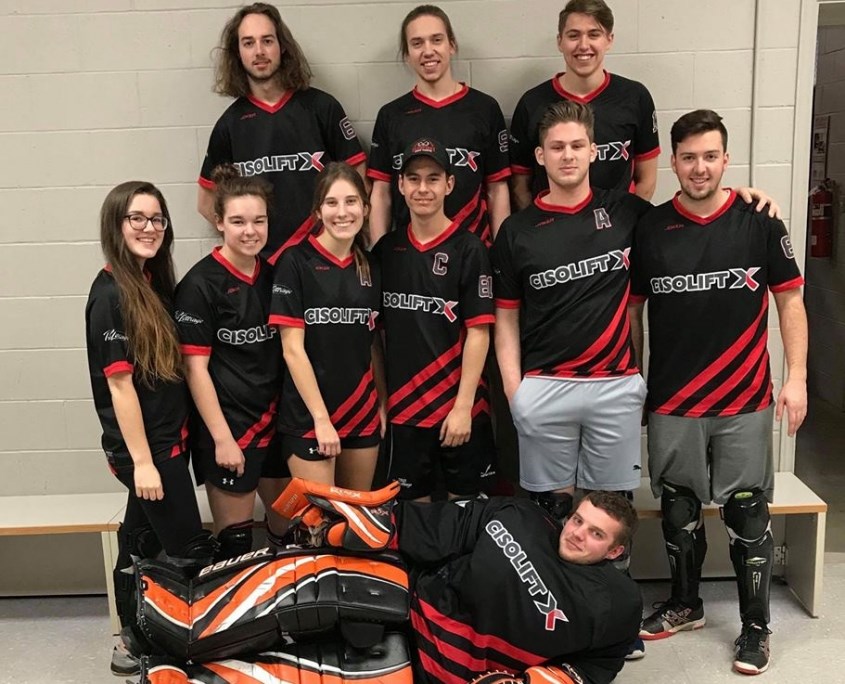 Request a donation, sponsorship, partnership, promotional material or involvement with Cisolift
Do you would like Cisolift get involved with your organization? Contact us and tell us how we can help you.
Contact our team